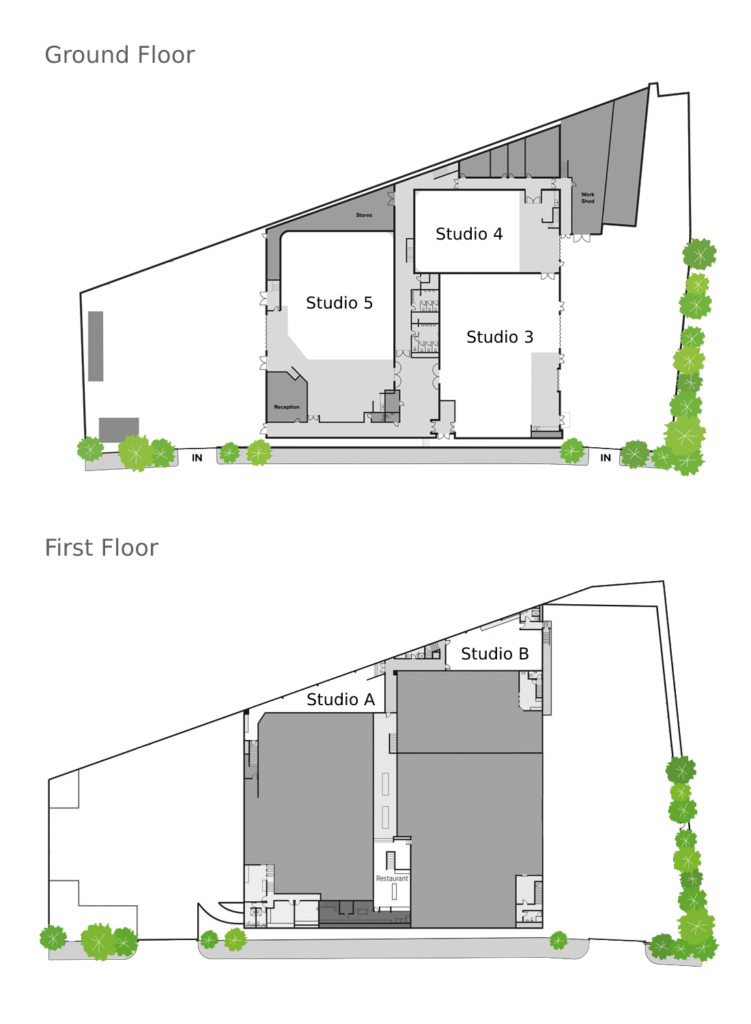 STUDIO 3
The new and improved Studio 3 has been re-designed without a cove creating the largest floor space available at Park Royal Studios with 609 M2 clear floor space. By combining the old Studio 3 and 6 this new studio is ideal for larger productions and set builds. Studio 3 can be booked with Studio 5 and has a spacious communal area connected the two, which can be set up with a pop up café reception area.
STUDIO 4
Studio 4 is a drive in studio with a u shaped infinity cove and floating ceiling with stairs leading to an air conditioned production/styling room and w/c.
STUDIO 5
Park Royal Studios largest space Studio 5 is our showcase studio for the industry. All production and client areas have been designed to provide a luxurious feel and an exceptional level of client comfort and ease of use.
The cove has been re-surfaced, completely renewed and extended into a U shape to provide one of the largest coves in London.
STUDIO A
Studio A is a newly developed open planned luxury space which can be used as a green room or lifestyle location. It is located on the first floor and can be booked either as a separate space or linked to studio 5.
Studio A is self-contained, fully air-conditioned with hair and make-up facilities, a large kitchen, a private bathroom and client area.
STUDIO B (COMING SOON)
Studio B is a first floor studio. It is a self contained space with a large kitchen, a private shower room with hair washing facilities and access to a spacious roof terrace.